Anne Crews 90th Birthday Party Catering At Moor Pool Hall
We were delighted to be invited to provide the birthday party catering for Anne Crews 90th birthday on Saturday 4th March 2017.
This special event was held at Anne's local community centre: The Moor Pool Hall, Circle Road, Harborne, Birmingham B17 9DY (link), and attended by forty-three family members and guests.
About the Venue
The Moor Pool Hall is operated by a not-for-profit private limited company, The Moor Pool Heritage Trust.
The main hall can accommodate up to two hundred and twenty people.
There is a flexible stage at one end, excellent acoustics and a semi-sprung dance floor.
Kitchen facilities are available, making it an ideal venue in Birmingham for informal wedding receptions, celebrations and local events.
Anne's Birthday Menu
Anne decided on a served hot buffet based around some of her favourite food.
To Start:
We served reception drinks, with a choice of Prosecco or fruit juices along with a selection of freshly prepared cheese straws, spiced nuts and our own marinated olives.
The Main Course:
Beef Stroganoff served with Steamed Rice
Mushroom Stroganoff served with Steamed Rice
Chicken Chasseur served with Creamy Mashed Potatoes
A Green Mixed Salad
We also provided two gluten-free and two vegetarian options.
The Desserts:
Cheesecake and Coulis
Chocolate Fudge Cake and Pouring Cream
Lemon Tart with Chantilly Cream
Fresh Fruit Salad and Pouring Cream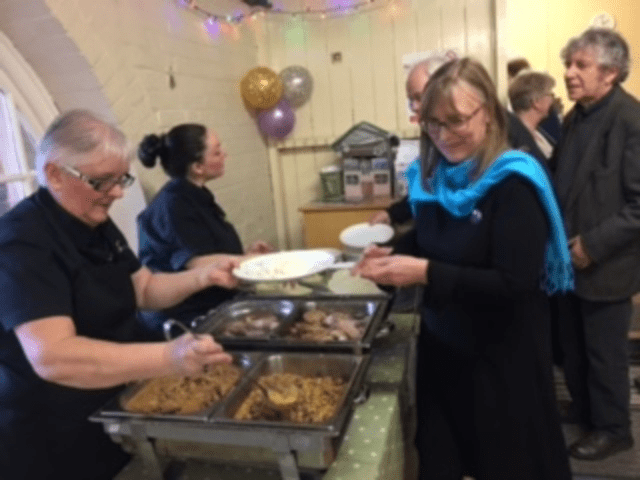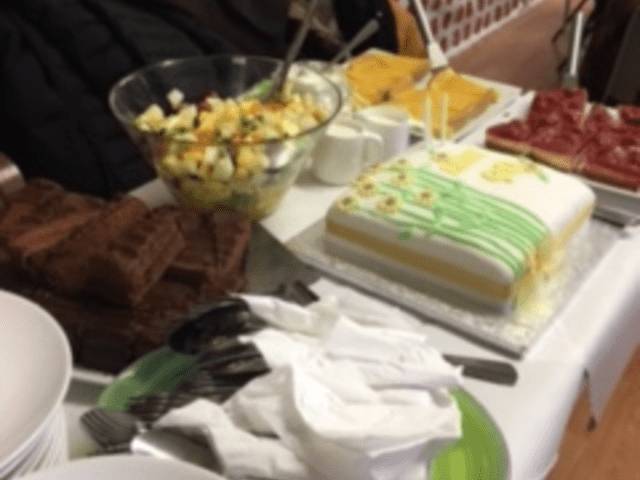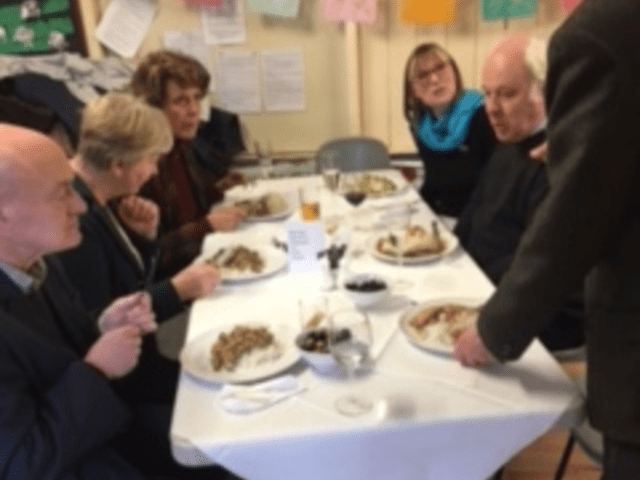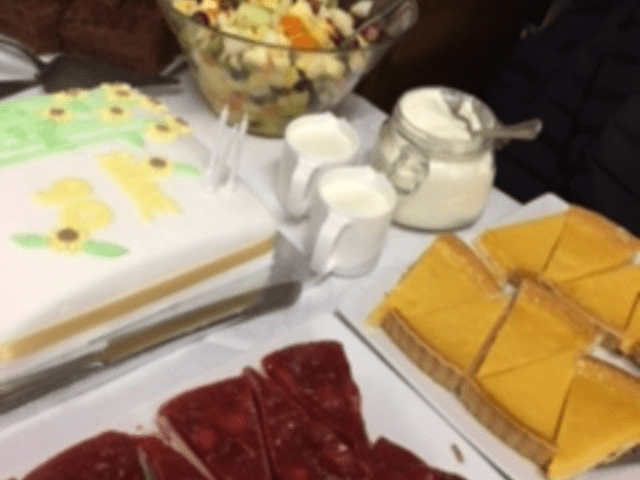 Anne took advantage of our drink service where we provide a selection of drinks on a sale or return basis along with free glass hire.
Anne chose a rich textured Rioja and a light and a crisp gooseberry flavoured Sauvignon Blanc for the wine drinkers. Orange and Apple Juice for the teetotallers and Kilner Jars of Lemon and Cucumber Water to refresh everyone.
Anne's birthday cake was cut and served on sharing plates along with a choice of tea or coffee.
For us, it was a lovely event to cater for, and we would like to thank Anne for trusting us with her special birthday celebration's catering.
Anne's Review
"We were all so pleased with your management of my 90th Birthday Party. The food was great and everyone said how much they enjoyed it.
Thank you so much, and I will book you in for my 100th Birthday Party if I am still around.
Kind regards
Anne"
If you would like to know more about our catering services click here or if you would prefer to look at our menus click here.
If you are thinking about organising a party or event, let us help you plan your menu by calling our head Chef, Liam on 0796 883 0755