About Us
Thank you for visiting our Birmingham catering website. I hope you can easily find all the information you need.
However, if you have any questions or need additional information about our catering services, menus or event support services, please don't hesitate to call Liam on 0796 883 0755 or send us an email by clicking on the button below.
Contact Us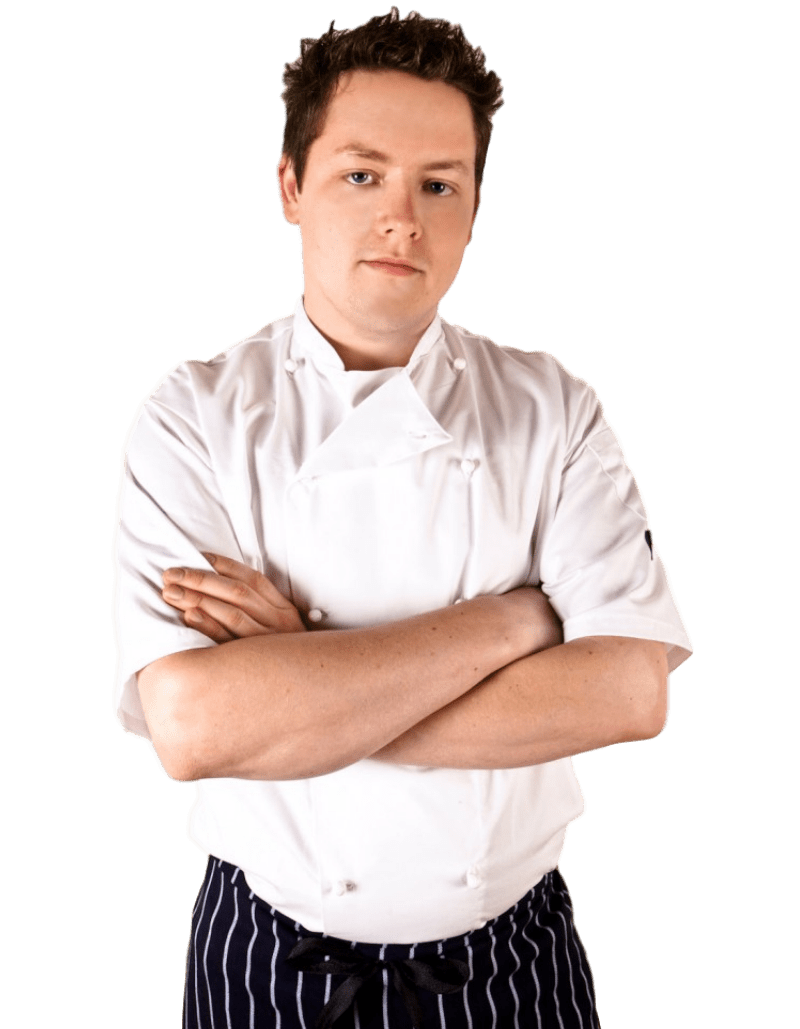 My Story
Liam Flanagan, Head Chef
My First Day
The above picture was taken on my first business day in 2010. I think I may look a little older now.
I'm a fully qualified chef being trained in some of the UK's leading kitchens. I've regularly cooked for leading national and local business people and celebrities.
I launched Cater for me catering in Birmingham during 2010 because I wanted to create great food on my own terms and give 'food heaven' to as many people as possible.
I'm headstrong and a perfectionist for detail. Anything less than using perfectly fresh ingredients, perfectly combined, perfectly cooked, perfectly presented and perfectly served isn't acceptable and just won't do.
I look forward to working with you on your next catering event. Simply give me a call on 0796 883 0755
Take The Stress Out Of Your Event
We will help you plan your event, create the perfect menu and orchestrate the catering on the day, so you can sit back, relax and thoroughly enjoy your event.
Ethically Sourced Ingredients
You can only make delicious food from the best ingredients. This is why we only use premium suppliers who are specialists in their business sectors.
No Preservatives Or Nasty E-Numbers
All the dishes we make are from scratch so we can offer you the tastiest and freshest catering food available in Birmingham.
What We Do
We work hard to create delicious food for you. We make everything from scratch using only prime ingredients.
On our menu pages, we provide a good range of sample menus along with prices. However, we will always work with you to create the menu of your choice and within the cost budget, you have set.

"Praise to your Chef, the food was excellent and cooked to perfection and everything arrived at the time it was supposed to so no-one was kept waiting.
The waiters and waitresses were brilliant, they looked smart, very attentive and were very polite whether they were serving behind the bar or waiting on tables."
"Cater for me are now our go-to catering company for our events & meetings.
We always receive a lot of compliments from our guests about the food we are providing them."
For Stress-Free Events!
Let us help you with your next catering event. We will help you create a menu your guest will love and will be within your cost budget.
Give me a call on 0796 883 0755 today.